NDR is leading the pack!
We are thrilled to announce our 1st annual NDR Ride4Paws Poker Run on Saturday, October 1st!

Enjoy a fun, 220km ride through the Niagara Region in Southern Ontario on your Motorcycle all while playing poker and fun games for prizes! Build your poker hand while raising funds to support our furry, four-legged friends.

We ALWAYS have dogs with extensive medical needs. Currently, we have 6 deserving dogs in need of surgeries and/or rehabilitations that range anywhere from $1000 to $8000. That's per dog! Ride4Paws is raising much needed funds that will go directly towards their care. Every dog deserves a happy life and with your help we are creating second chances for our dogs. For their stories please see below.

Registration begins at 8:00am in beautiful Niagara-on-the-Lake. Kickstands up at 9:00am. Last bike in at 3:00pm at Royal Canadian Legion-Fort Erie. $30 per rider/$20 per passenger. Additional hand available for $10. Maximum ONE extra hand for both rider and passenger. Ticket includes BBQ at finish.

$30 per rider/$20 per passenger. Additional hand available for $10.
Maximum ONE extra hand for both rider and passenger.

We look forward to seeing you with the rest of the pack on October 1st.
This event is Rain or Shine.
Thank you for helping our dogs!
Our Dogs: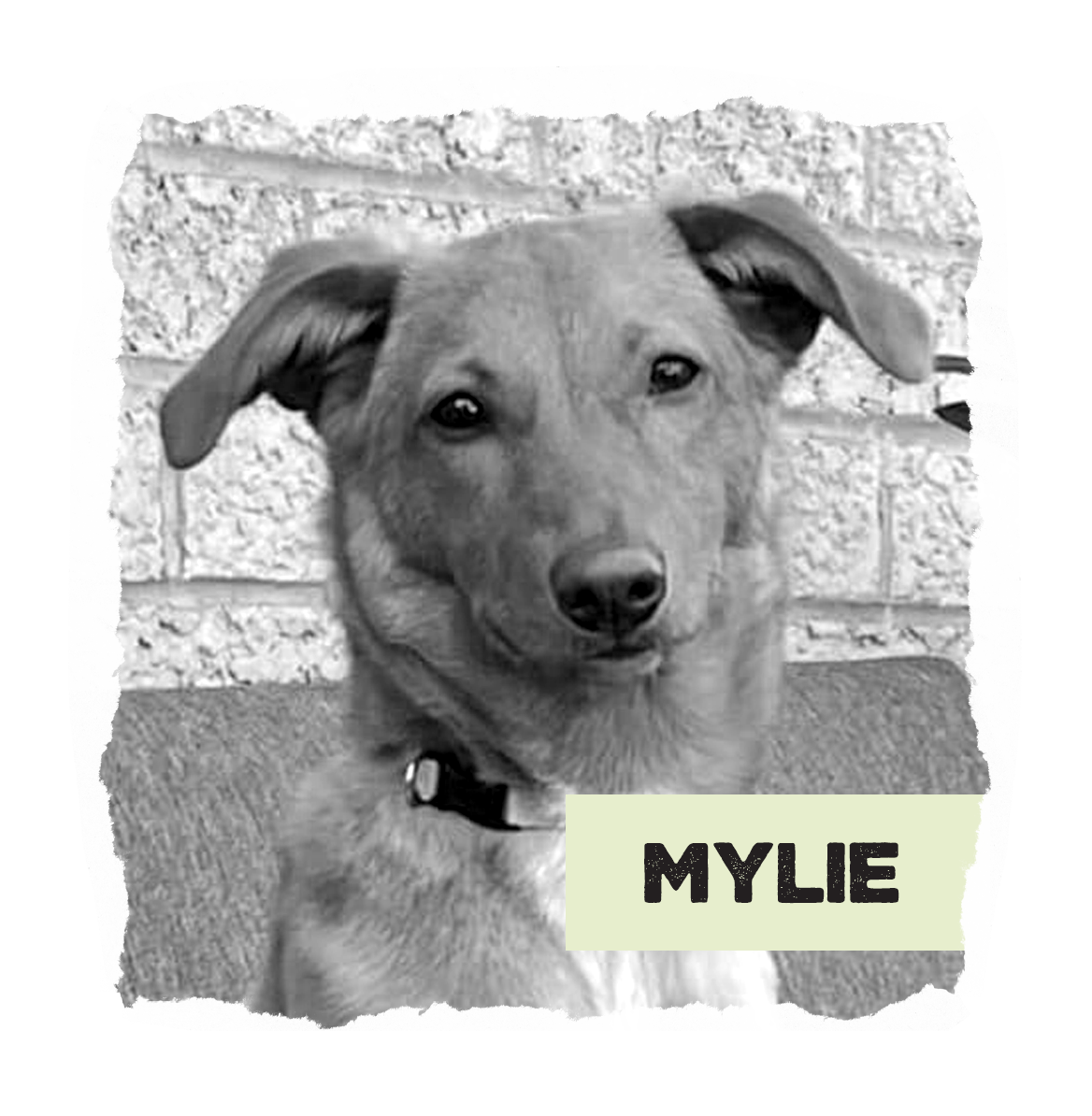 Mylie is a sweet 6-month-old pup from Texas who has captured our hearts. Speaking of hearts, Mylie was diagnosed with a heart murmur (stage 5) at a vet visit prior to coming to us. With no time to lose, she needed a PDA (Patent ductus arteriosus) closure immediately or risk heart failure. We knew we had to save this good girl, and so Mylie underwent surgery. It was a challenging procedure for her and hard to wait on news, but we're overjoyed that Mylie pulled through! This little furry trouper spent a few days in the ICU, but was able to go home shortly after that and is now resting with her amazing foster family. The best news is that her heart murmur is gone, and the heart enlargement is also expected to resolve. Marvelous Mylie will be able to live the happy life she deserves, running and playing like a normal pup! We're delighted the surgery was such a success, however it also had a steep price tag—costing the rescue $10,000. Which means now we need your help. Please donate today so we can continue helping deserving dogs like Mylie. Any contribution would be greatly appreciated!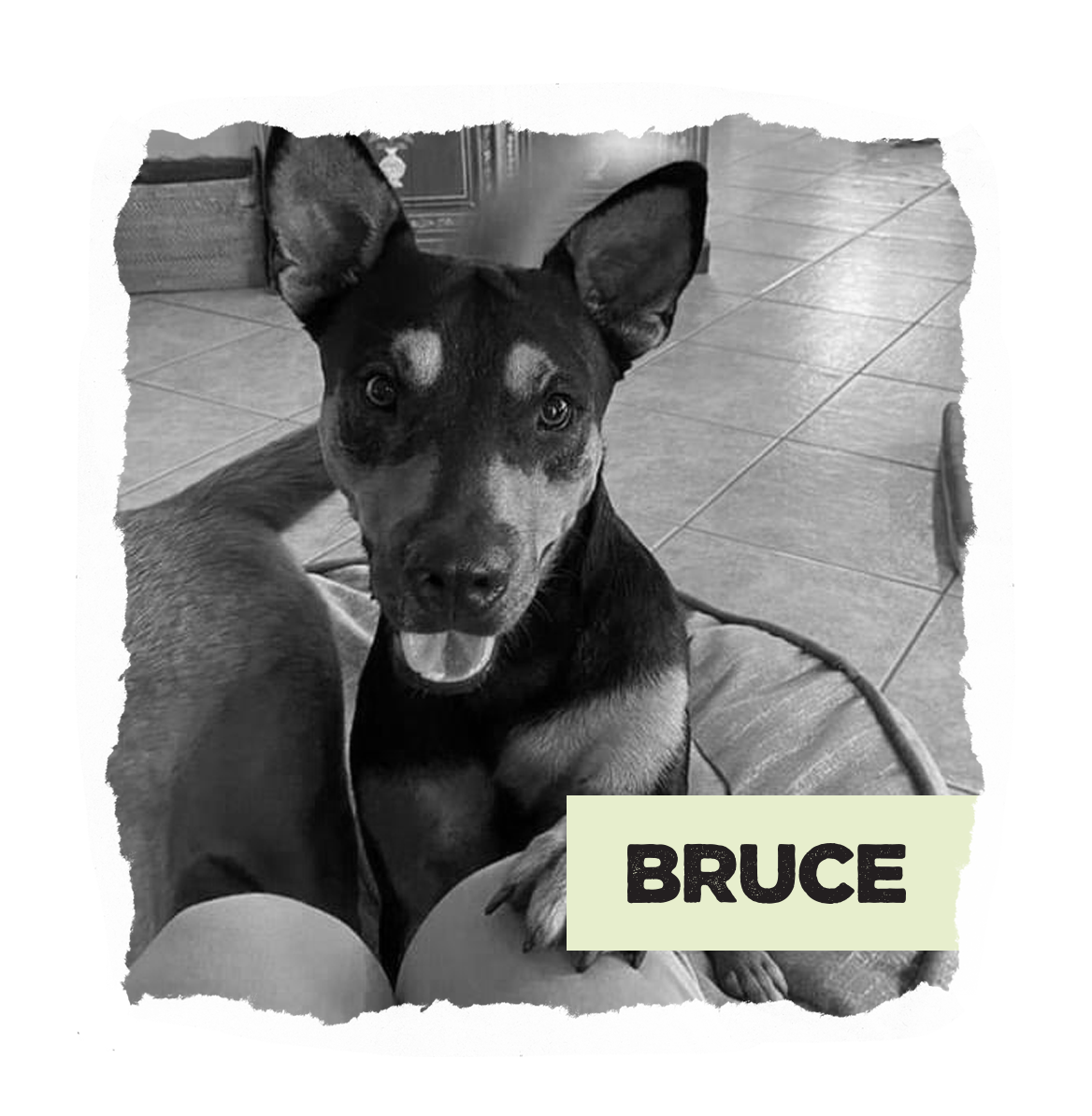 Sweet Bruce is a wonderful, (approximately) three-year-old Potcake Pup from Antigua. At the moment, Bruce (who is 40 lbs) struggles with walking, and we are having him assessed to figure out exactly what's preventing him from having full mobility. We know good-boy Bruce has had some broken bones in the past, but we need the formal report to understand the extent of his needs. While Bruce may require surgery, there's a chance his mobility issues will only require physiotherapy. The costs of his treatment are pending the assessment, but please stay tuned. We want to give this lovely boy the best future he can have!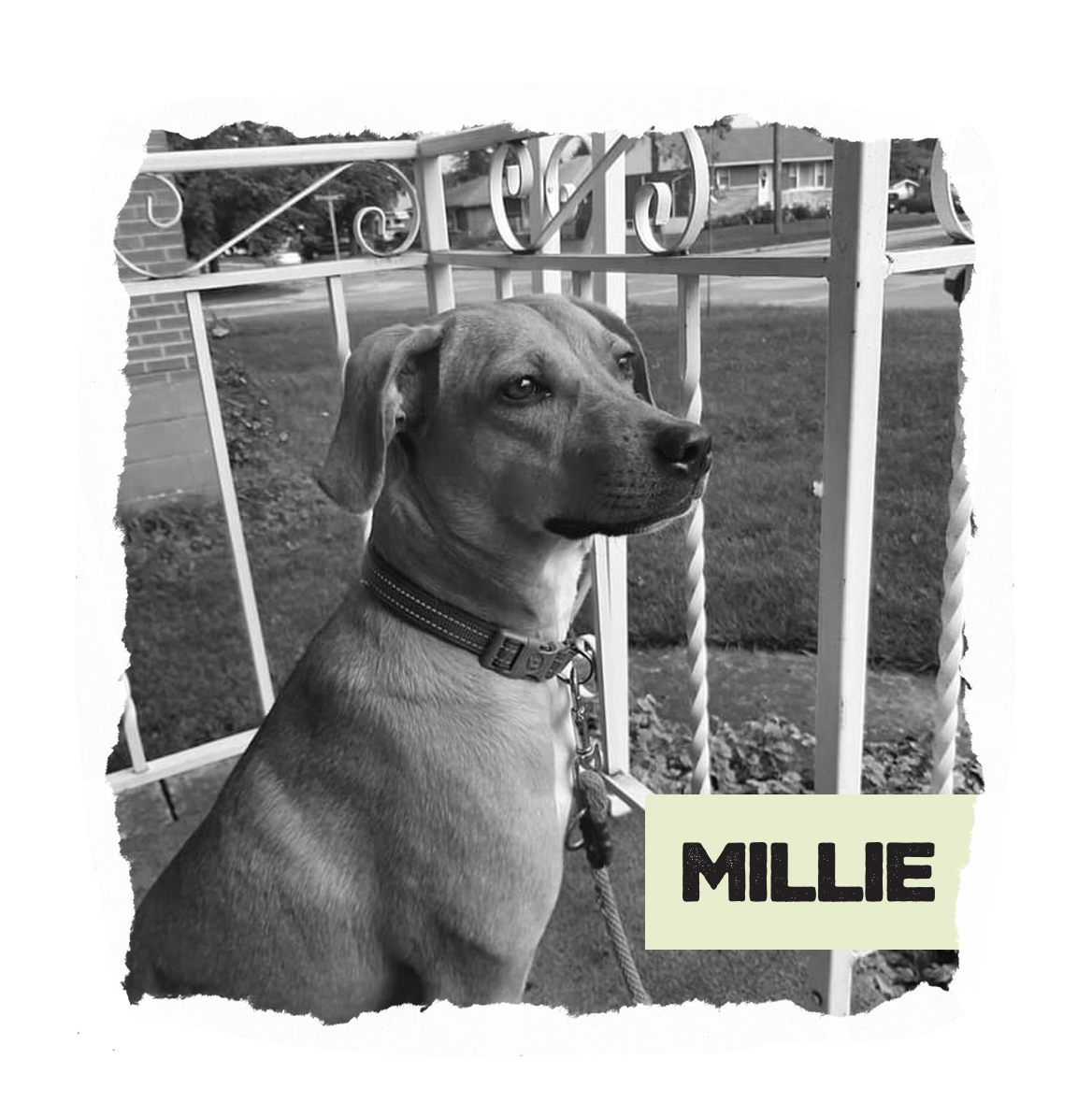 Millie is a beautiful, one-year old girl originally from Antigua, who came to NDR September 2021. She's 40 lbs, and loves her walks—as well, Millie especially loves playing with toys and sticks! In the time she's been with us we've discovered that she requires a Femoral Head Ostectomy. This is a surgical procedure to restore pain-free mobility to diseased or damaged hips, and costs approximately $3,000. Millie wants nothing more than to chase her beloved sticks pain-free, and we can't wait to give her that chance!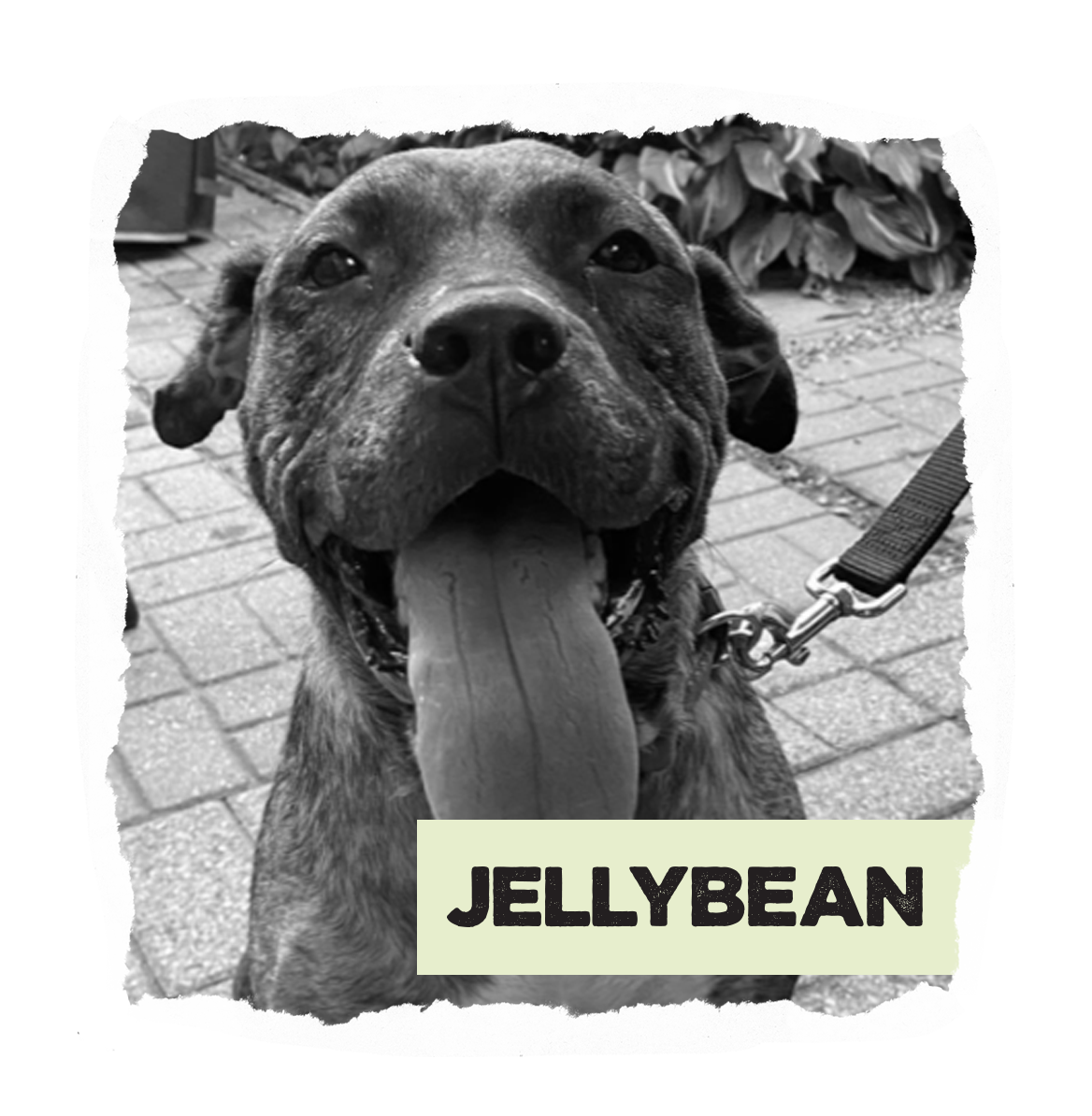 After her rescue, sweet Jellybean delivered 11 beautiful, healthy pups, but nursing so many puppies took a heavy toll on this lovely mama, leaving her with severely enlarged mammary glands. Unfortunately, Jellybean's mammary glands are so large they touch the ground, and, as you could imagine, make her everyday activities (like walking, exercise, playing) very painful. There good news is that a surgery is available for Jellybean! The vet believes if she has this badly-needed reduction and reconstructive procedure, she'll have many long and happy years ahead of her. However, the bad news is that the costs for the surgery are high-estimated around $1000. So, to give Jellybean the life she so richly deserves, we're asking for your help. If you could find it in your heart to lend your financial support to Jellybean, we would be grateful!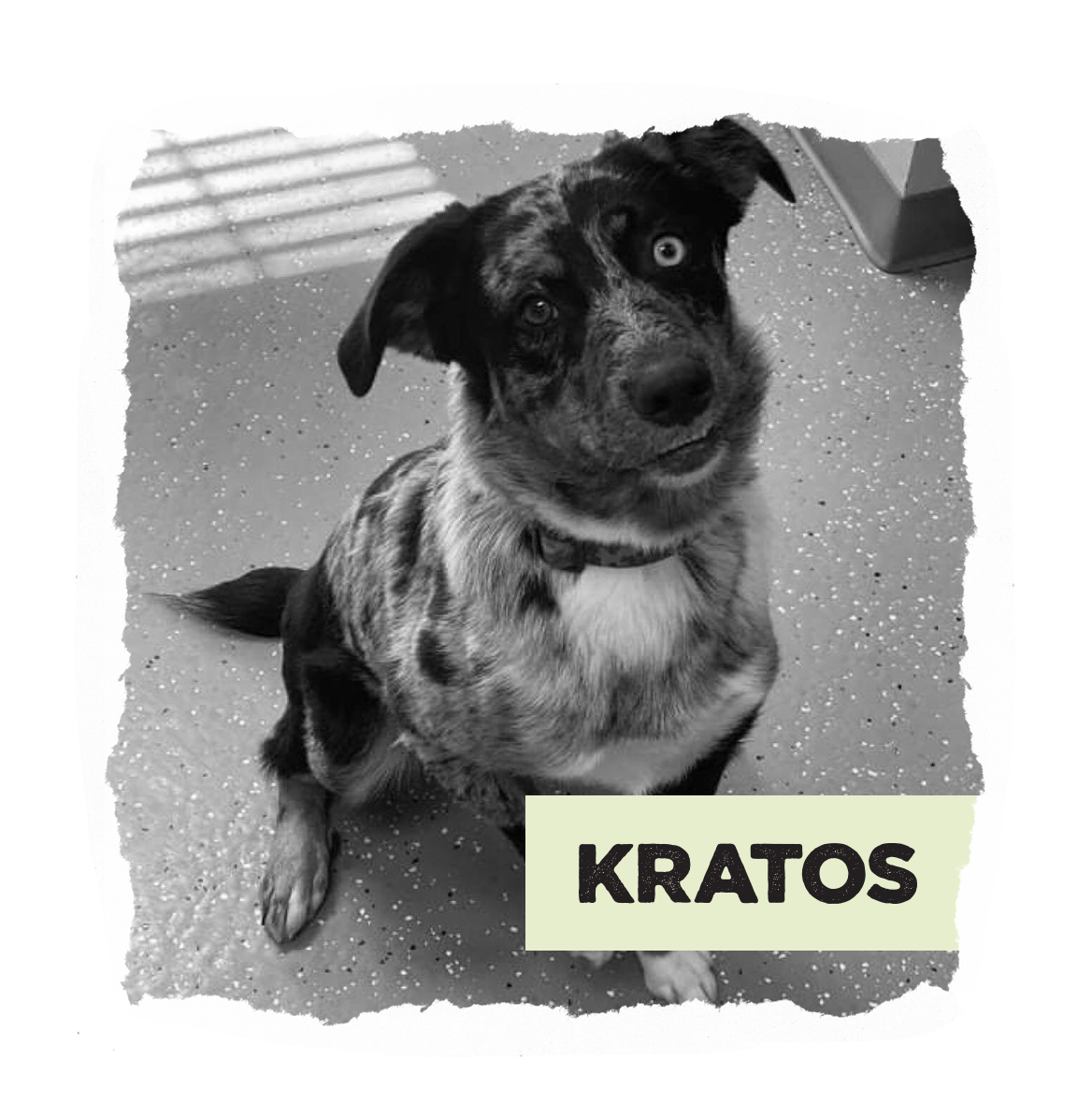 Kratos is a 40 lb, 3-year-old Australian Shepherd Mix who was rescued from Kentucky. He's shy at first, but warms up quickly. Did we mention that he loves to give kisses (he does)? This good boy will steal your heart, we promise you! Kratos also has two differently coloured eyes, which makes this sweet Aussie Shepherd mix even more special.
We've learned that Kratos requires Radial/Ulnar surgery, which has been quoted at approximately $6-7,000. It's an expensive procedure, which is why we need your help. This lovely pup deserves to run around pain free, so he's able to live his best life!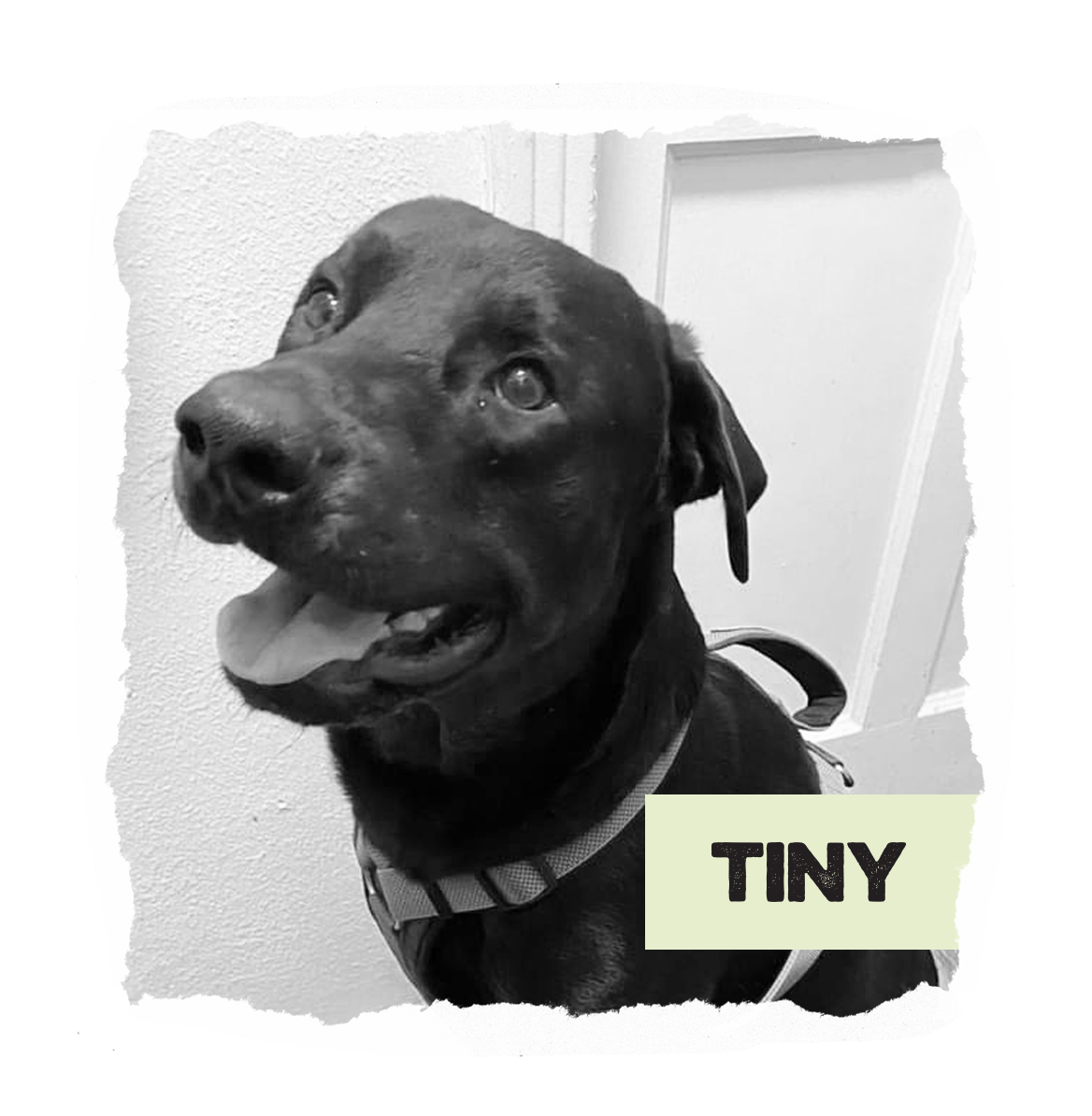 Tiny is a 70 lb year and half old Rottweiler/Lab Mix, who likes to think of himself as a "lap" dog! He's a lovable, high energy pup who wants nothing more than to play and be cuddled. Tiny is also treat motivated, and in line with his fun-loving side, likes to take his beds apart to watch the stuffing "dance."
This cuddle-bug also has hip dysplasia, and will be on Metacam long term. A veterinary assessment revealed that he does not require surgery at this time, but could benefit from physio. Tiny just attended his first rehab session, and word is everyone fell in love with him (no surprise there).
Our hope is that with the right amount of therapy, we can help this good boy with his mobility. Our goal is around $2,000 for his physio sessions, which will greatly enhance Tiny's joie-de-vivre!